Each year the Guggenheim International Gala, hosted by Dior, brings together New Yorks' die-hard artists, art patrons, and the who's who of the fashion industry.
This year honored the 60th anniversary of the Iconic landmark Solomon R Guggenheim museum designed by one of the greatest and most sought after architects of his generation: Mr. Frank Lloyd Wright. An individual most known for his Falling Water House, Frederick C. Robie House, and Hollyhock House. 60 years ago Mr. Wright unveiled one of his most notable designs to date: the contemporary art museum we all know as The Guggenheim.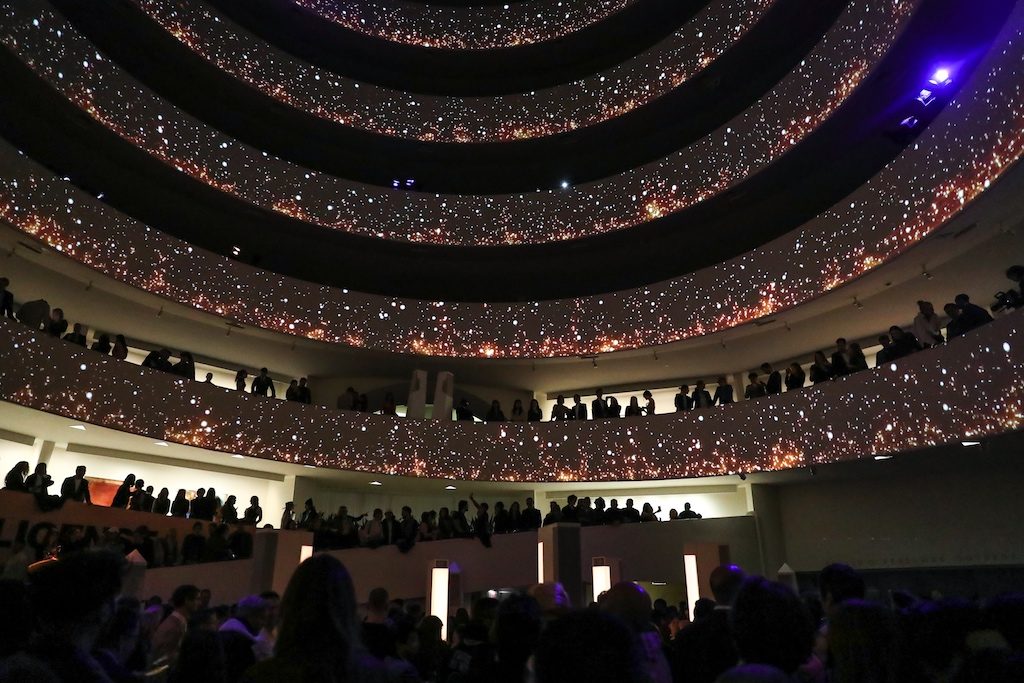 It was a night full of sipping champagne while singing along to French pop artist Cristine and The Queens. The guest list included familiar faces such as Charlize Theron, Kat Graham, Jourdan Dunn, Camila Coehlo and Maria Grazia Chiuri.
Thank you to the Dior family and Gianfranco D'Attis for hosting me at this wonderful event.