While scrolling through your Instagram feed or walking through the heart of a bustling neighborhood, you may or may not have spotted fashionistas accessorizing with the latest IT item: the hair bow, headband, or oversized clip. The humble hair accessory made a comeback last year and seems to be here to stay (at least for the time being).
It all started in the summer when the temperature was too hot and humid to leave your hair down, but you weren't prepared to compromise your hairstyle. This fashion dilemma made way for the entrance of the OTT (Over the top) bobby pins and bedazzled hair clips. An abundance of styles catering to a multitude of personas made the hair accessory rise in popularity fairly quickly.
Early on, we saw the hair accessory brought back to life by Gossip Girls' Blair Waldorf. And when Miuccia Prada started wearing the padded nylon headbands from the Prada SS19 collection, the headband had officially been upgraded to "in-style." Even seen on Hillary Clinton, there wasn't a single powerful female figurehead who gave this trend a pass.
Picking the right hairpiece, you can either add a touch of elegance to evening attire or style alongside a plain white tee and high waisted jeans.
Bad hair day? Push it back with your favorite headband. There isn't a style you can't get your hands on via Net-a-porter or Barneys.
From scrunchies by Mansur Gavriel, Prada headbands and (the Instagram favorite) Gucci head clip, the bigger the better.
Check out some of my favorite pieces from this year below:
MARYJANE CLAVEROL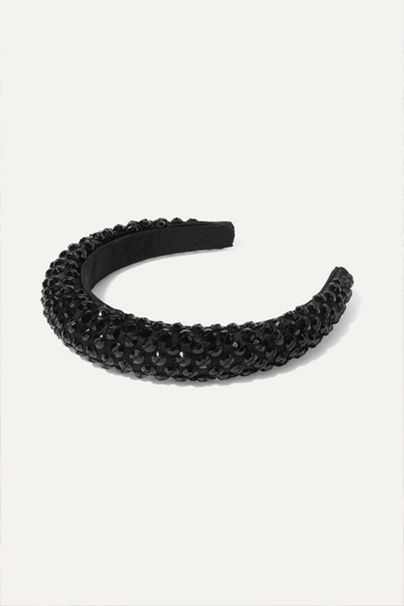 Carrie sequined satin headband
$140
GIGI BURRIS
Swarovski crystal-embellished silk-tulle veil
$350
SOPHIE BUHAI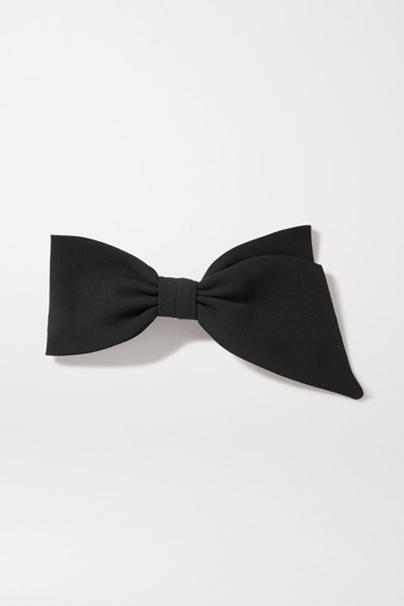 Silk hair clip
$220
TOTEME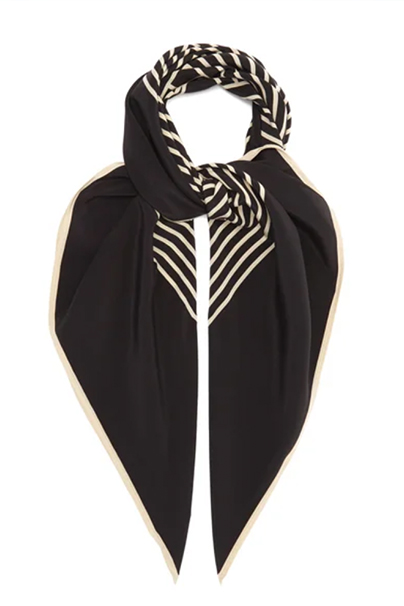 Venezia logo-print silk scarf
$225