Taking the word safari to a whole new (and modern) level, I decided to take a 9-day excursion across Kenya. It was an opportunity to experience the diversity of Africa's endangered animals and vast landscapes firsthand while also participating in traditional activities.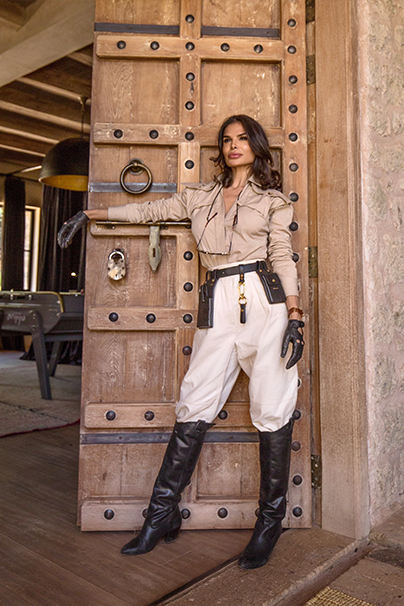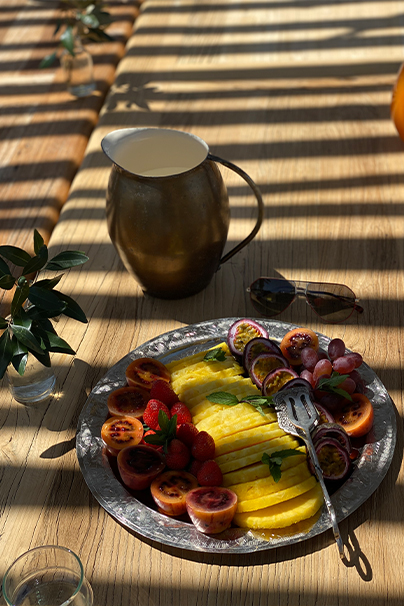 On the first morning safari, I was also able to experience the breathtaking aura of wild lions firsthand: a combination of fear and excitement intertwined. We were able to meet the locals responsible for protecting these exotic creatures & their habitat, something so sacred that I hope many others will also get to see in this lifetime.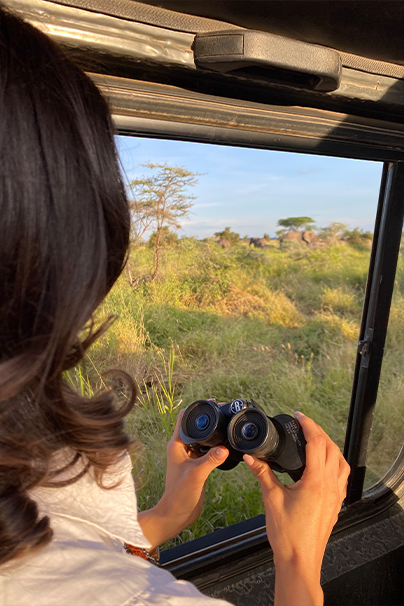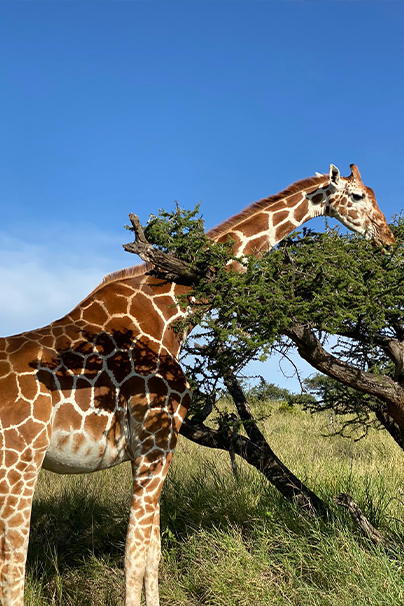 Feeling as if I had stepped back into a time portal to where humankind once began, being in Africa was a surprisingly holistic experience.
Later on in the evening, Maasai warriors performed their ritual dancing, chanting & jumping followed by a local Dj. It was a gathering for a cause to support local wildlife initiatives & awareness.
One morning, a chartered aircraft took a scenic flight past Mount Kenya to the world-famous Lewa/Borana Conservation landscape (known for its abundance of rhinos). As I walked along the terrain outside, I took off my shoes to soak up all of the powerful energy the land gave off.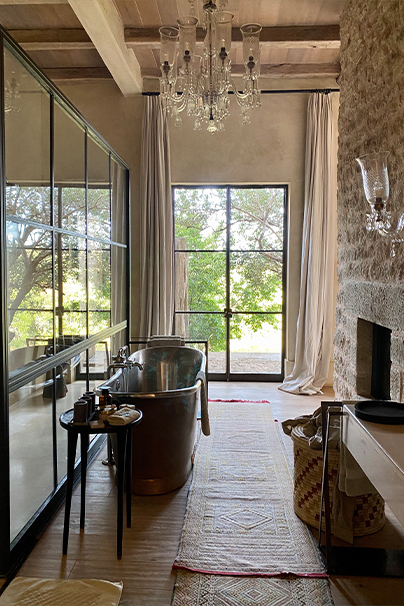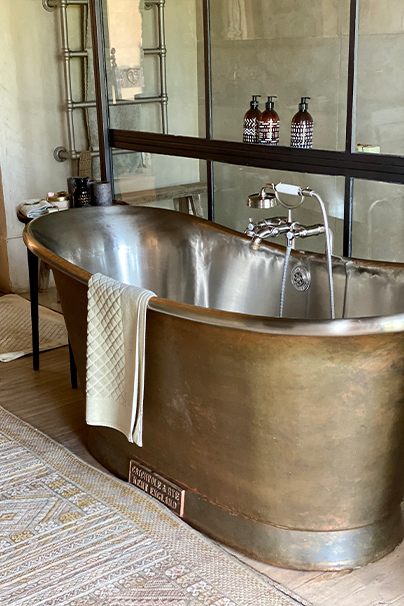 Our private safari houses were decorated beautifully with a color palette inspired by the pale surrounding landscape.
One of the highlights of the trip was when our safari vehicle stopped to find 22 lions in a pack alongside their precious cubs. Nestled deep within the grass, it was a rare sight the experienced rangers mentioned they had never seen before.
Everyone was told to keep quiet during this precious encounter and to keep all hands inside the vehicle.
Overall, Africa has been one of the most beautiful and life-changing experiences of my life.