With a global pandemic underway, increasing city-wide lockdowns, and social distancing have become the new normal. Suddenly, many have found themselves at home with a lot more time on their hands than expected. Keeping up with the news 24/7 can be extremely draining, so I've listed 5 activities you can try if you haven't done so already!
1. EXERCISE
During uncertain times, it's important to keep your body moving to manage stress levels appropriately. My workouts of choice include taking short walks around the neighborhood (while staying at least 6 feet away from others) and doing yoga at sunset or sunrise.
2. DIY SPA
While I normally go to the salon to get my nails done, I've been doing face masks, under-eye patches, and DIY mani + pedis myself.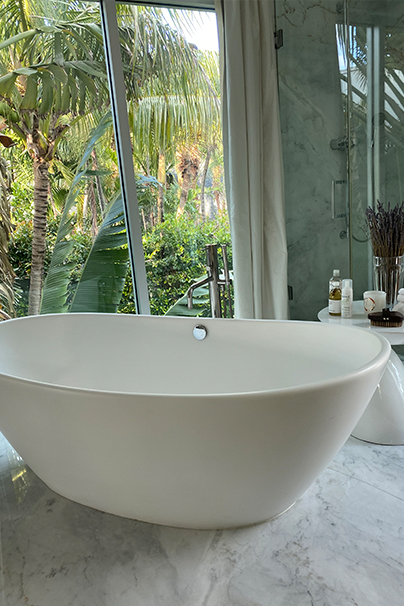 Herbal bubble baths soothe the mind and body: something that I indulge in whenever I need a little "me time."
3. HEALTHY COOKING
I start every morning by making fresh cold-pressed juice using greens and fruits. I also cook at least one plant-based meal per day for the sake of the animals and the planet (global warming).
For a quick energy boost, I blend dark leafy greens and berries to make smoothies high in antioxidants.

4. PETS
Lastly, playing with my 6 dogs. Dogs need a lot of attention – so I will never be bored!
5. STAY CONNECTED
While isolating, taking time to connect, whether it may be phone calls, video chats or social media, will help ease feelings of loneliness.