While at home during the Covid-19 pandemic, many have found themselves with more spare time on their hands than originally anticipated (myself included). To take my mind off of an inclination to tune into the news every hour, I've decided to start making healthy plant-based recipes out of my own kitchen.
These waffles are simple, delicious and can be topped with any of your favorite fruits.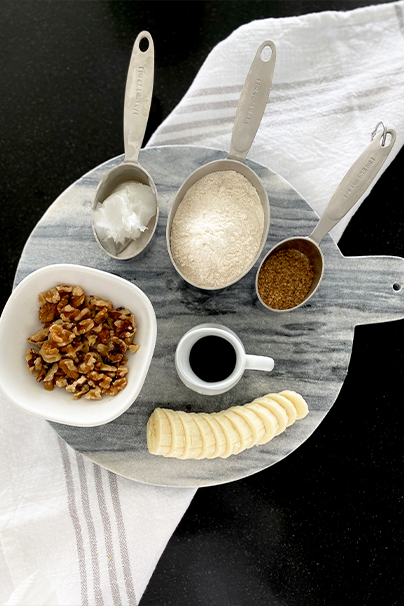 Ingredients
2 Flax Eggs (or any other egg alternative)
1 Cup Almond Flour
1 Cup Oat Flour
1 Tbsp + 1 Tsp Baking Powder
1/2 Tsp Salt
2 Cups Unsweetened Almond Milk
2–4 Tbsp Maple Syrup
1/2 Cup Bananas
Instructions
Preheat a nonstick waffle iron
Make flax eggs by adding 2 tablespoons of ground flax seeds and 5 tablespoons of water. Put aside for 5 minutes to thicken
In a large mixing bowl sift together flour, baking powder, and salt
Add in banana, walnuts, maple syrup, flax eggs, and milk. Whisk until all ingredients are combined and have a smooth consistency. Let batter sit for about 5-10 mins
Lightly grease the waffle iron with cooking spray
Pour about 1/2 cup of batter into the waffle iron. Cook until the waffle is golden brown on each side
Repeat step 6 until all of the waffle batter is gone
Top with banana, walnuts, and maple syrup before serving
If you tried this recipe I hope it brings a little light to your morning.
Don't forget to tag me on Instagram @OfficialVictoriaBarbara with your waffles!