Smoothie recipe:

As you all know, I am all about beauty! From the latest products along with trying out different diets to purify and detox my body from within. If it's out there I want to try it. I love researching new ways to add a boost to my beauty regime and have found that replacing a meal with a Smoothie ( Specifically my latest anti-aging beauty illuminating concoction) has several benefits. It's easy on your digestive system and assists your body in absorbing a lot more nutrients in one meal. What you put in your body ultimately reflects on the outside, so be sure to stock up on these superfoods (listed below) bursting with nutrients! Try replacing one of your daily meals with my new Beauty elixir smoothie and let me know what you think!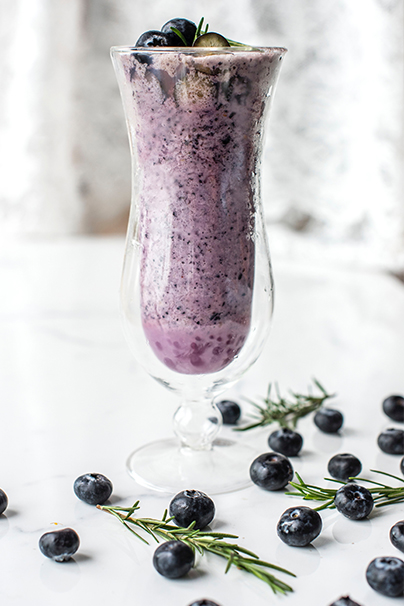 Ingredients:
2 Scoops of Slender Protein world protein powder Vanilla flavor
This protein powder has been designed primarily to aid in weight management and weight loss. I've enjoyed the vanilla flavor and put 1-2 scoops in my mixer depending on how hungry I feel.
1 scoop of Primal Kitchen Collagen
As we age, the collagen in our bodies decreases (Panic mode activated) Adding collagen to your daily diet improves skin elasticity and helps build stronger joints making you look and feel younger. Add a scoop of Primal Kitchens chocolate collagen powder for a delicious skin-enhancing add on.
1 tbsp of organic psyllium husk flakes
Promoting regularity and keeping cholesterol at bay. I have found that adding psyllium husk into my daily diet has assisted me with digestion and feeling fuller for longer.
1 scoop of Protein World IBCAA
IBCAA promotes all the hard work you're putting into your workout routine, decreases muscle pain and exercise-induced fatigue. Its very important to look after your body and give it extra special attention during peak training times.
½ cup of organic wild blueberries
Loaded with vitamins and antioxidants which aids in the aging process. Amen to blueberries the holy grail of fruit.
Stacked with vitamins K,A & C, lowers inflammation, reduces cholesterol and bloating. A great Low GI vegetable to add as it is made up of primarily water and will help reduce water retention.